According to
Forbes Magazine
, North Park is one of America's best hipster neighborhoods. Those who live here are in on the secret: this neighborhood is a hidden gem. North Park offers the perfect mix of urban and suburban vibes and plenty of options for brunch, coffee, craft beer, shopping, and events along University Avenue. If you're thinking about investing in North Park real estate, you're on the right track—it's a wonderful place to call home.
Whether you've already settled in the area or are looking to relocate to North Park, check out the below guide for an introduction to the community. Once you're familiar with everything this neighborhood offers, you'll love living here.
Neighborhood history
Originally, North Park was supposed to be a lemon grove. James Monroe Hartley purchased the land that is now North Park in 1893, but he gave up on the project when he realized that it was challenging to provide proper irrigation to support the growth of the trees. He also quickly tired of traveling to downtown San Diego by wagon to acquire water for the grove. However, the rapid growth of San Diego soon began to reach Hartley's area, and he started referring to the space as "Hartley's North Park," later shortened to "North Park."


Hartley's son Jack worked with his brother-in-law William Stevens to create the first San Diego real estate firm in 1905. The North Park neighborhood was booming within ten years due to Hartley and Steven's real estate business. Not surprisingly, North Park real estate continues to thrive to this day.
How do I get around North Park?
Once you're in North Park, it's easy to get around on foot. However, if you prefer to drive and need to park, there's a large parking garage at Utah Street and University Avenue. You'll find street parking available as well. The neighborhood is also easy to navigate by bike or scooter.
Where are the best restaurants in North Park?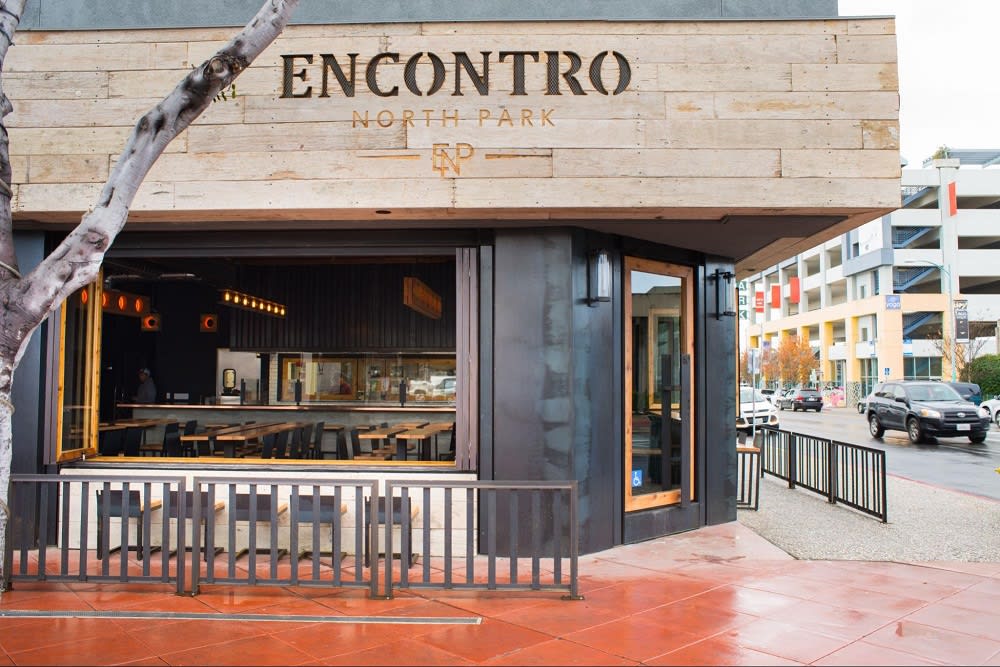 What kind of food are you in the mood for? No matter how you answer that question, North Park has something for you!
The Smoking Goat
is one of the most popular restaurants in North Park and San Diego. Featured on Yahoo Lifestyle,
Modern Luxury
, and the
San Diego Magazine
(among others), The Smoking Goat serves a seasonal menu alongside cocktails, wine, and craft beers. Another local favorite is
Encontro North Park
, which serves brunch all week, beginning at 11:00 a.m. (or 9:00 a.m. on the weekends). Check out
The Mission
at 28th and University Avenue for a light breakfast or lunch. The Mission values high-quality ingredients, fresh taste, and vibrant presentation.
Where to go for a drink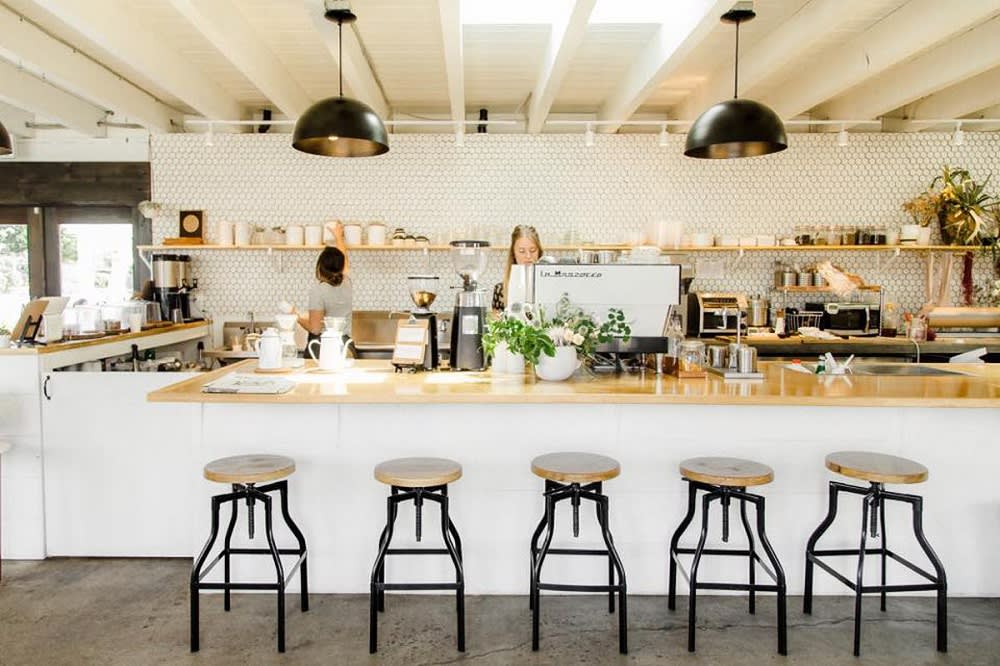 If there are two things North Park is known for, its coffee shops and craft breweries. You'll want to make sure you have an opportunity to experience both. Check out
Dark Horse Coffee Roasters
, which is not far from the 30th and University Avenue intersection.
Communal Coffee
is another popular option, just a few blocks west.
James Coffee Co.
on 30th ships their coffee nationwide, but it tastes even better when you're able to try it in person.
Things to do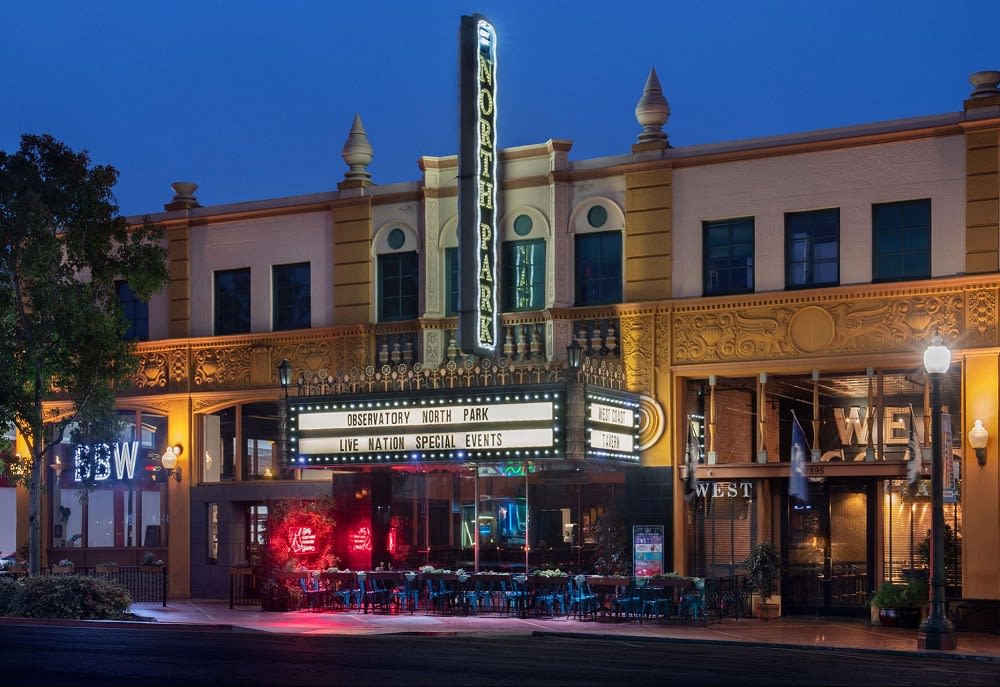 Check out a show at the Observatory North Park or the North Park Theater. Visit the Ray Street Arts District and take in the beautiful galleries and studios. Make sure you're around on a Thursday afternoon to visit the
North Park Thursday Market
, a farmers market with delicious fresh produce and more than 50 vendors.
Shopping opportunities
You could take an entire day to explore the shops around 30th Street and University Avenue. For many, at the top of the list is the
Gold Dust Collective
, a unique shop that features handcrafted goods, accessories, and oddities.
Pigment
, a plants and pots shop, is a must-visit for plant lovers. Don't forget to visit
Shop Good
, a self-care and wellness spa that sells clean and natural health and beauty products at the end of your busy day.
What North Park events should be on my calendar?
Check out the
North Park Main Street website
for information on upcoming events. North Park hosts memorable food and beverage tasting events and music festivals all year long.
This is just a small compilation of some of our favorite things about North Park—there is so much to see, do, and enjoy in this vibrant neighborhood. Start at the University Avenue and 30th Street intersection and go for a stroll. Take in all there is to see, and soon you'll have your own favorite spot. Don't forget to snap a photo of the iconic North Park sign!


Once you know that North Park is where you want to call home, reach out to the
Beacon Group
. With over ten years of local experience, Gabe Candea knows everything there is to know about the North Park real estate market. Gabe and his team would love to speak with you about getting the buying process started. His team provides a hands-on, service-oriented approach to helping clients realize their North Park real estate dreams.