If you are looking to invest in multi-family real estate, then the first thing you will have to do is find yourself a real estate broker who specializes in this specific type of property investment. 'Specialize' is the key here. For a parallel example, a general physician can only help you so much with your arrhythmia; you will need a specialist, or a cardiologist, for a proper check-up and treatment.

In real estate, if you are looking for something specific, you'll want to find a specialist in that area of property investments to ensure your needs are met! In multi-family real estate, the specialist here would be a multi-family real estate broker who – with years of experience – will make sure the process of buying and selling San Diego investment real estate is flawless.
What is multi-family real estate?
If you are a novice in the real estate market and hence new to the structure and process, the best place to start would be at the beginning. Even if you are experienced at investing in property, brushing up on the basics will not only help you gain familiarity with the subject but will prove extremely beneficial in the long run.
To start,
multi-family real estate
or property refers to residential buildings with more than one housing unit; hence the term 'multiple.' Each of these living units or apartments comes equipped with all the basic living amenities, like a kitchen, bathroom, living room, and bedrooms. As a whole, these units can serve as rentable residential options.
Another term frequently used when it comes to multiple-family real estate is "commercial multi-family property or real estate." Any residential property or a building with more than five individual living units is said to be – or qualifies as – a commercial multi-family property or real estate.


If you're just starting out in the real estate investment sector, multi-family real estate or property is arguably one of the best investment options to start with. Not only will the separate living units ensure a dependable and regular cash flow, but this kind of investment also gives you a viable exit strategy, as multi-family real estate is more or less always in demand in the market. Of course, there will be exceptional times, as there are no investments without a zero-risk factor.
Most popular multi-family real estate investment options
Among the many investment options in the multi-family real estate sector, the most popular ones include apartment buildings, duplexes, townhomes, flats, and condos.

Apartment Buildings
As the name suggests, an apartment building is basically a residential building with separate apartments serving as individual living units. The apartment unit may be on a floor-to-floor basis, or it might contain more than one unit on each floor.

Duplexes
A duplex is a multi-family property with two separate residential units in one and hence does not fall in the category of a commercial multi-family property. The residential units can either be side-by-side across the same stretch of land or with one living unit stacked on top of the other. Mostly, these duplex residential buildings tend to have separate entrances for each residential unit.

Townhomes
A townhouse is another popular investment option when it comes to multi-family real estate. A modern townhouse is a residential building where each living unit is attached to another through shared walls. Most townhomes lie in a line of similar apartments within a large building, or townhomes can be in a multi-storied house with shared walls and one common main entrance.

2-Flats, 3-Flats, and 4-Flats houses
Going by the name, this type of multi-family property is a house or a building containing two to four flats. Each of the flats comprises one entire floor of the house as a single and separate living space. Typically in these buildings, you'll find a common stairway in the front and the rear, serving as the exit and entrance for the flats.

Condominiums or condos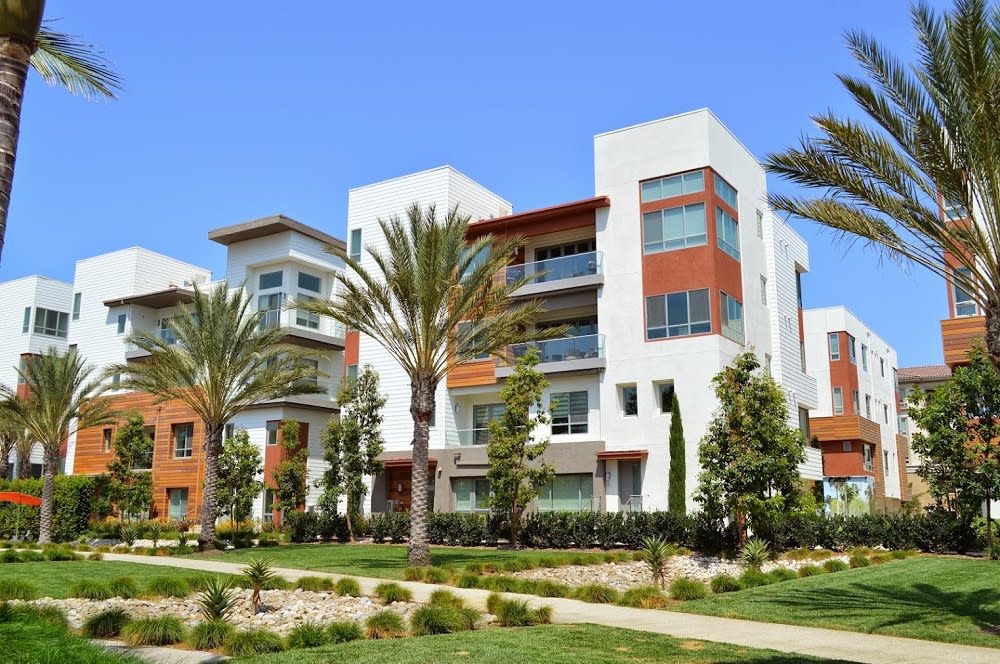 Lastly, condominiums – or for short, condos – happen to be the most popular multifamily property. Located in large residential complexes, condos are separate living units or apartments. Each of these condos is owned by a separate individual, but you are also able to own more than one unit in the same complex. Typically, residential buildings that house condos include common lobbies, parking spaces, swimming pools, gyms, and other forms of recreational facilities.
Choosing a multi-family real estate broker
If you're interested in investing in multi-family real estate, you'll want to find a broker who is a specialist professional in the domain of multi-family real estate. This is similar advice for if you were looking to invest in a single-family property; your go-to person would be to also be a broker – or an agency – that specializes in single-family real estate. In sum, finding the expert to help you begin your journey with investment property in San Diego is crucial.

After deciding to enter into the real estate investment market with multiple family properties, the next big step – and maybe the most important one – is choosing your real estate broker to help you navigate through the new waters. As previously mentioned, since you are looking to invest in a multi-family property, it will be exponentially prudent that you go with a broker or a real estate agent who specializes in multi-family properties. It's even better if this is the broker's only specialization, and the broker deals with no other forms of real estate property.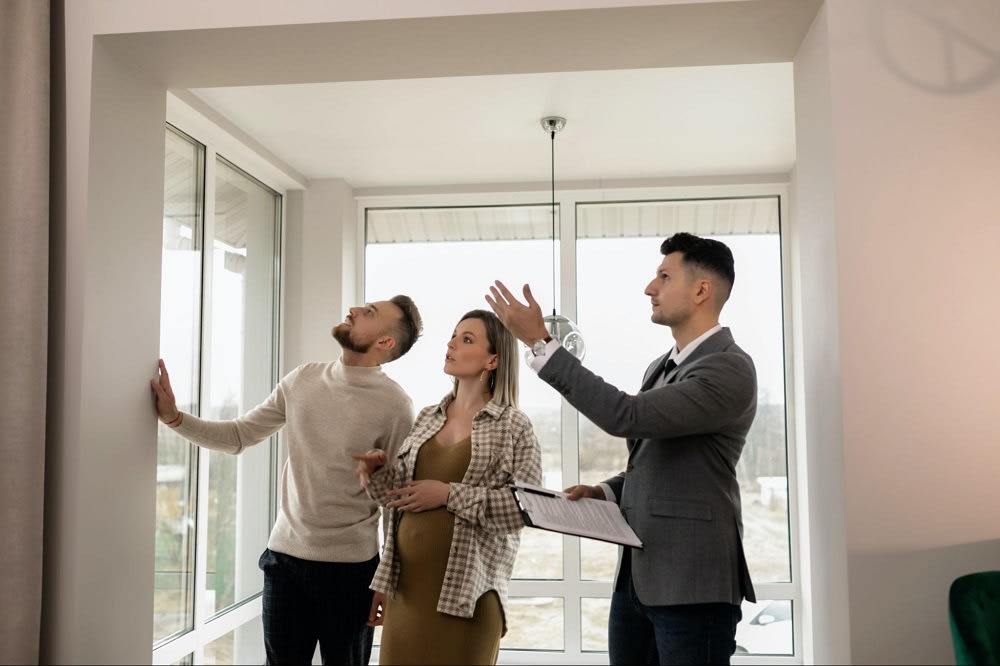 A multi-family real estate broker is a person who specializes in all forms of multi-family real estate or property. From giving you a tour of the different properties listed to negotiating the deal that works for all parties involved, the right broker will be there at the end when you seal the deal with the pop of a champagne cork!
Having said that, choosing and finding a multi-family real estate broker can be a tough task. So, to help you narrow down your search for the perfect broker, make sure you are aware of the broker's credentials, as in where they received their license from. You may want to ask about the broker's sale history, inquiring about if they have ever sold a multi-family property before, as well as the broker's prior experience while working with investors. Finally, you'll want to get a gauge of how good the broker or the brokerage firm is at
dealing with the tenants
.
The benefits of working with a multi-family real estate broker
There are numerous benefits to be reaped by working with a multifamily real estate broker when it comes to investing in multifamily real estate. First, real estate brokers will have all the information regarding the property of a given neighborhood. Things like the median sale price of a given property or if a house is priced too high or too low compared to the average selling price are all entrusted to the broker. They will then use this information to help you get a better deal.
Working with an experienced broker can also save you time, money, and stress. All licensed and qualified real estate brokers and agents have access to the
Multiple Listing Service
, or MLS, one of the most efficient and effective tools in the real estate market for buying and selling properties. A broker's inner social network of like professionals can prove to be advantageous for a deal to be conducted smoothly and in a short amount of time.
A multi-family real estate broker will know the lay of the land and the behavior of the market and have a better understanding of complex transactions. An experienced broker will be highly motivated to find you what you seek in terms of a multi-family property, as this is what they do for their living.


In sum, you work with multiple real estate brokers for their expertise, their integrity, and their high standard of work. It is always wise to work alongside – or with the assistance of – a professional expert, especially when it comes to investing in multiple-family real estate. As highlighted, the benefits of working with an expert broker far outweigh the cons. However, it is important to keep in mind that scalability differs from one real estate broker to another. Each individual broker or firm is different from the others, and what makes them different is the quality of work put in, as well as the end result and satisfaction from clients. Be sure to vet your broker before deciding to bring him on your investment property journey.


The Beacon Group
is one of the best brokerage firms specializing in rental income properties with units ranging in number at any given time – from 2 to 20 – in the San Diego County region. Gabe Candea, the principal broker in the firm, and his team of experts will help you find what you seek with the minimum of fuss. The whole time, The Beacon Group will provide you with the service that you deserve while also seeking to build a long-term relationship. To know more about The Beacon Group and the services offered,
contact The Beacon Group
today!