When approaching North Park at the intersection of 30th Street and University Avenue, there's no misunderstanding that you've arrived, thanks to its distinctive signage. In the previous decade, North Park has seen a revival — expanding on its image as an ethnically and economically diverse neighborhood — to become a vibrant hub. It aspires to preserve historical treasures while maintaining its status as a desirable destination.


James Monroe Hartley purchased the land in the late 1800s to establish a lemon grove, but a lack of readily available water sent him away. Hartley began referring to the site as "Hartley's North Park" as San Diego grew, and the name remained. The Western Dental building, North Park's first "high-rise" commercial building, was built by Hartley's son in 1912 and is still standing.


There are plenty of historic buildings and art to enjoy in North Park, including The Observatory North Park, the previous home of Lyric Opera San Diego. This building was refurbished in 2005 and currently stages performances, keeping the original vibe. North Park is also a great place to visit if you want to see some art. Every second Saturday night of the month, the Ray Street Arts District organizes Ray at Night, San Diego's largest and longest-running art walk.


Festival-goers will fill their calendars with various events in the area. The 22nd Annual Festival of the Arts date has already been set: May 2022. There will be plenty of great food, live entertainment, arts and crafts, and the opportunity to witness artists at work at this event. The Taste of North Park also takes place in October, with over forty restaurants and sixteen beers to sample.


If you're planning to sell your house in this Southern California city, you should know the current real estate market trends. Fortunately, current North Park real estate trends are to your advantage if you're a seller. Here are three crucial trends to be aware of in a North Park seller's market.
The market is red-hot
Experts predicted in January that the San Diego market would outperform even the previous year's spectacular rise in median home price. The
San Diego Tribune
reports: "According to CoreLogic, the price of a single-family house in North Park San Diego County will rise 8.3% from November 2020 to November 2021." By the end of the year, the median price of a single small house in North Park, San Diego might be approximately $776,000."
This would have been the most significant rise in the country if the figures had played out as planned. On the other hand, analysts vastly underestimated the country's unmet needs. They also didn't account for the significant effects of the pandemic.
Housing prices have soared in the last year, well outstripping January estimates. As of the previous month, the typical home price in North Park San Diego was $992,206, showing a 28% increase in housing prices year over year. In fact, San Diego as a whole was the second hottest property market in the US, with annual home price rises of only 32% year over year, trailed only by Phoenix, Arizona.
In this beloved Southern California city, 45% of available homes are selling above the list price, a 16 percent increase over the rest of the country. According to the most recent forecasts, property values in the North Park area will continue to rise at an annual rate of 11.8% through the spring of 2022.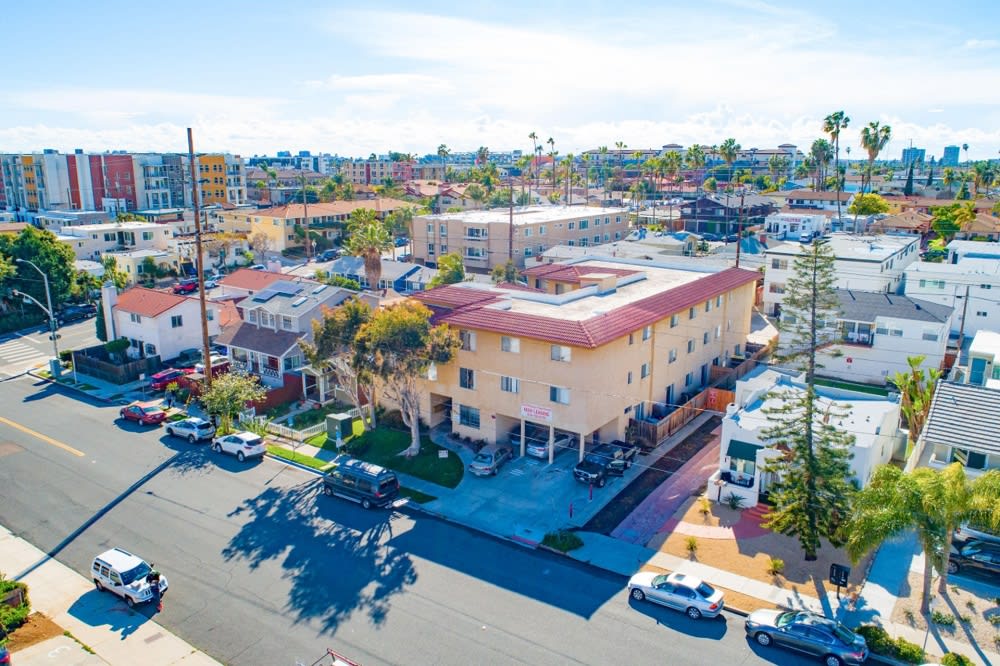 Photo courtesy of Times of San Diego
Demand is at an all-time high
COVID-19 has been a critical factor in rising housing prices in the North Park market. Many residents began to relocate amid the pandemic-caused workplace flexibility, causing a tremendous influx of non-San Diego citizens into the county.

Local realtors explain the increased presence of potential San Diego home buyers from the San Francisco Bay Area and Silicon Valley, where the tech explosion years ago pushed home prices sky-high. This reason has been one of the most significant drivers in heightened home sales in the San Diego area.

Employees in high-end vocations, such as technology, may successfully work remotely from anywhere due to the epidemic. With onerous lockup regulations in densely populated metropolises like San Francisco and Los Angeles, there was a diaspora of people escaping to:


Bigger homes with more room

Warmer weather

Places with fewer regulatory restrictions

Lower home prices
In regards to North Park, San Diego's job recovery has surpassed that of other luxury areas, making it an even more appealing neighborhood to relocate to and find high-paying work. When demand increased, it altered prices and the structure of the selling process, reducing the average time to sell a home to 28 days on average and 21 days for homes valued below $750,000.
According to the North Park Realtor Report in San Diego: "Anything less than 45 days suggests a crazy, scorching hot housing market when buyers are lining up to be the first to see a home that has just reached the seller's market, multiple offers are common, and properties are selling for more than the asking price. In fact, the
California Association of Realtors
reports that 70% of all closed sales in July went for more than the asking price."
Home sales aren't declining any time soon
The housing market trends show that North Park property sales aren't going down. Prices are influenced by demand and a supply shortage, pushing North Park median property prices higher. Simply put, there aren't enough properties available on the market for each buyer. According to the
San Diego Association of Realtors, properties for sale have decreased in all categories
.
However, the amount of available homes for sale isn't the only source of supply limits. It's also because of a lower home development rate, compounded by county limits, inflation, and fast-rising building supply costs.
Additional trends for 2022
Inventory
Inventory has decreased over 40% in the last six months, with only 2,153 single-family homes for sale on the market in November! While inventory was greater in the summer months of July and August, properties have been selling quickly all year. Due to low inventory, the seller's market is alive and robust in San Diego County, Southern California, and the entire United States. Expect prices to remain stable for the foreseeable future, as supplies remain limited.

Low borrowing rates
The fact that homes are valued higher than before the pandemic has ensured that purchaser demand will continue to rise throughout 2022. Single-family houses are flying off the market in San Diego County, with an average of just 27 days on the market. The absorption rate, which compares the number of properties sold in a month to the total number of homes for sale on the market, can gauge real estate demand. The absorption rate was 122% in 2022, and a seller's market is defined as a market with a price difference of more than 20%.

Home values
Over the previous two years, home values have risen rapidly. And, as long as there is a lack of supply and high demand for housing, prices are projected to increase well into 2022. Single-family home prices in North Park are currently up to $3,295,000 for a three-bedroom property.

The North Park average sale price is up to $3,295,000, making it a luxury hotspot. Because inventory is less than half of what it was a year ago, properties are selling quickly. Luxury real estate typically takes months to sell compared to more inexpensive real estate, but single-family houses in North Park sell in just 27 days on average.

The North Park real estate market remains strong, according to the latest California Housing Market Update from C.A.R. Prices fell marginally from September to December 2021, while the region's median sales prices increased by 14% year over year. Despite a drop in year-over-year sales growth, it remained quite healthy in 2021. The median single-family house price in San Diego County jumped 13.5% year over year to $850,000, but sales declined 8.3% as well. North Park sales prices range from around $3,295,000 for single-family houses.
The next step
To enjoy all North Park has to offer, contact the Beacon Group today to buy or sell a home in this beautiful San Diego neighborhood. The Beacon Group team will help you sell at the price you deserve or find your next dream home at an unbeatable price — contact them today to get started!